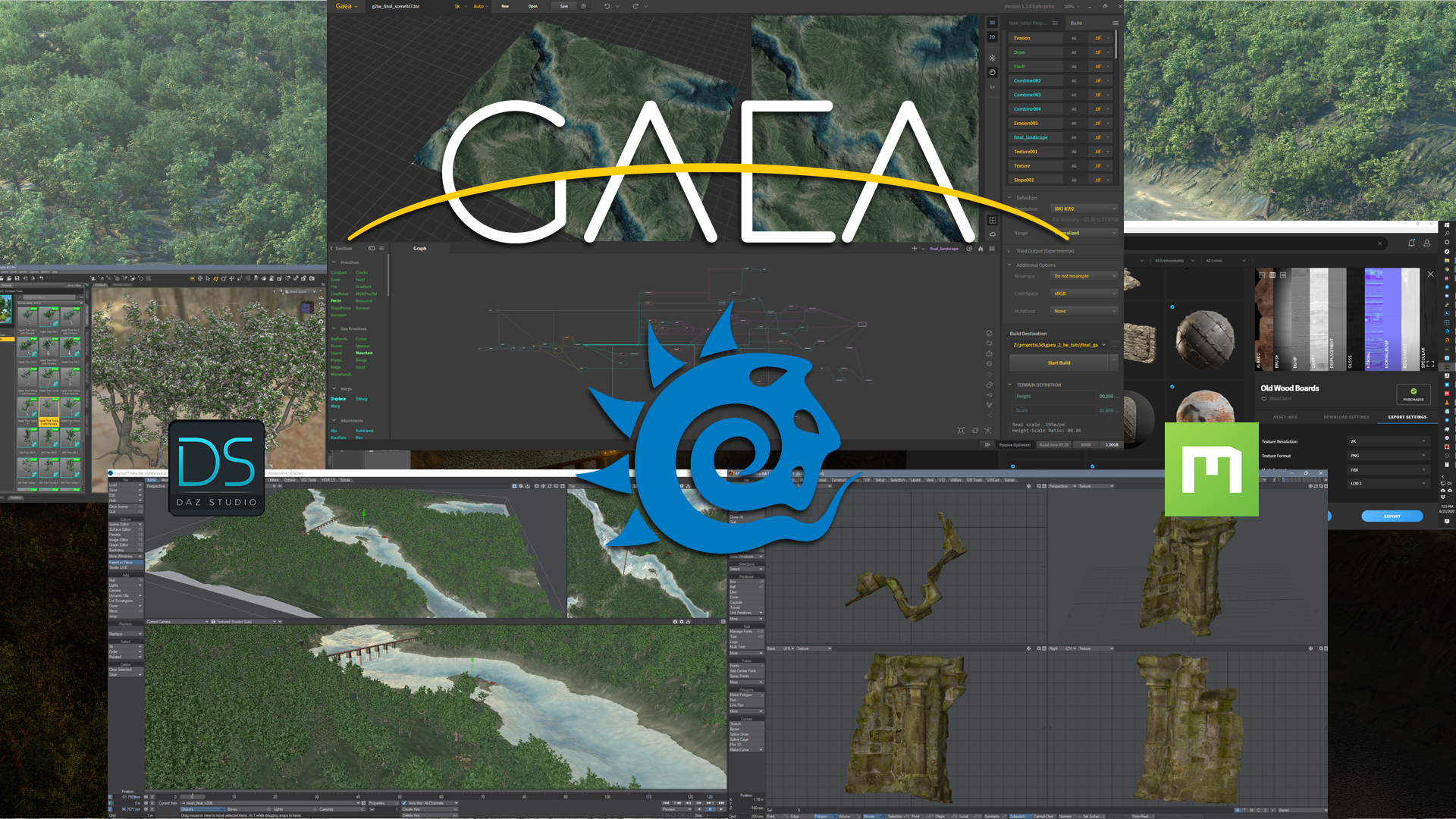 I have begun creating tutorials for various parts of my content creation pipeline.   There are plenty of tutorials for how to use $Program(A)  or $Program(B) to do $Task(X) but rarely do you see anything on how to use $Program(A) to enhance the functionality of $Program(B) in performing $Task(X).
In this instance,  I'm going over how to use Quadspinner's Gaea to not only do the obvious; ie.. create landscape meshes and color maps for same, but to create ancillary maps to control instance placement of foliage, specular settings for wet ground vs dry ground, a 'placeholder' map for where to place a water mesh and a bridge object, etc.
Doing this within Gaea means that you can make changes to the landscape within Gaea, export the maps and if you use the same map names and export directory, all of those items and placements change automatically in Lightwave, even if you change the landscape shape drastically.
Take a look at the video and subscribe to the channel to keep an eye out for the next video in the series.   I have a short one going up in a day or so showing using Substance Painter with Gaea and Lightwave.  Longer ones focused on the River/bridge scene are in the works and will be going up over the next few weeks.
Youtube channel is at: https://www.youtube.com/channel/UCR-DK2k2n9HLRUbJj9MqSzQ/
Once I get enough subscribers, I'll be able to actually name the thing something reasonable like, you know, Brainflogging  or something.    But by then, Youtube may have moved the goal posts out even further so you never know.
Scott